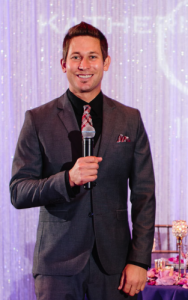 DJ Sota Entertainment aka West Coast Wedding DJs is a professional Mobile DJ and Event Planning Company. We offer Disc Jockey, Emcee, Lighting, Slide Show, Photo-Booth, Coordination, and Planning Services. We have worked at hundreds of locations and venues throughout California.
See Videos For Each Team Member
We will work with you from beginning, as we help plan the details of your event, through to the end as we DJ, MC, and help coordinate the actual day of your event. It is our goal to provide you high quality customer service and entertainment at an affordable price. Below is a little bit more about our background, philosophy, and goals for each event. We thank you for your time and consideration and hope to hear from you.
Background
DJ Sota Entertainment aka West Coast Wedding DJs was established in 2008 and has been involved in hundreds of events including over 1000 weddings. Having years of experience, we specialize in Weddings as well as Corporate Events, School Functions, Birthdays (Mitzvahs, Quinceañeras, Sweet 16′s, Debuts), Anniversaries, Concerts, Bars/Clubs, and many other types of Events. We have learned how to successfully help coordinate and run sound for a variety of events ranging from 25 to 1000 people. Over the years, we've grown an extensive knowledge of music and mixing and our current music collection, which is always growing, ranges from the 1920′s to the current Top 40, with Cultural Music from around the world.
Philosophy
Each wedding or event is unique, and is a collection of people from a variety of age groups and cultural backgrounds, so we have learned to be flexible enough to meet the needs of any group. For DJ Sota Entertainment, each event is about the clients celebrating with their family and friends, NOT about the DJ/Emcee. We are not the style of DJ/MC that likes the sound of their own voice and plays their own personal favorite music selections, instead we custom tailor each event based on the request of our clients. we do our best to make sure our clients are happy and that their guest are having a GREAT time. We love seeing people celebrate to the music we spin.
Goal
We know the DJ/Emcee is an essential part of your special event so we make it our goal to ensure each wedding or event flows smoothly and successfully and that everyone is having a great time. Our style is always professional and friendly because we know how important it is that you feel comfortable and confident with the DJ/Emcee you choose. We guarantee you will not be disappointed with choosing DJ Sota Entertainment.
Our Team
DJ Sota aka Dakota J Sottosanto is the owner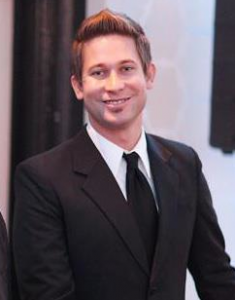 and founder of DJ Sota Entertainment and West Coast Wedding DJs. He first began DJing in 2001 while attending College at UC Santa Cruz. He started DJing on the Radio and in addition DJed many Public and Private Events. While in college, he DJed mostly School Dances, Birthday Parties, and Bars, however after graduating he began working more as a Wedding DJ and Event Planner. Now having years of experience he has DJed and Coordinated hundreds of events including Corporate Events, School Dances, Birthday Parties, Mitzvahs, Concerts, Benefits, Galas, Clubs, and over 800 weddings. DJ Sota loves seeing people celebrate at the events he DJs, however his greater joy is the satisfaction he hears from his customers after each event. Dakota is also Ordained if you need a Wedding Officiant.
Video Bio of DJ SOTA ( Dakota )
DJ Josiah has been DJing since 2009, and has been a musician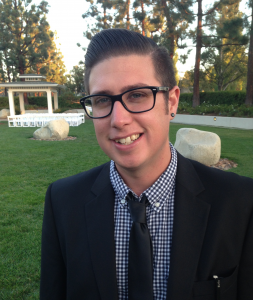 in touring bands for over 15 years. He also works as a Sound Engineer and runs a recording Studio, so he is experienced in making sure everything sounds great for your event. He is confident in front of people and loves playing great music. He first started DJing weddings through his church, but now works as a mobile DJ with DJ Sota Entertainment and has DJed many weddings and events. He customizes his playlist for each Event, understanding that each Event is unique. When it comes specifically to Weddings he knows it is about more than just DJing, but also is about being a professional MC and helping to coordinate to make sure everything runs smoothly.
Video Bio of DJ JOSIAH
DJ AK also known as DJ Adam is Originally from Benicia, CA
and debuted his DJing skills while in college in Sonoma County. With his love for music, Adam soon realized DJing was the perfect complement and occupation for his passion.  Adam now has over 15 years of mobile DJ experience he takes pleasure in providing music and entertainment for all different types of events. While Adam enjoys DJing weddings because of the connection he makes with his clients, he also has plenty of experience providing quality service and entertainment to School Events/Dances, Corporate Parties, Birthdays, Graduations, Mitzvah's and Holiday Parties. Adam is continuously complimented for his "Above and Beyond" work ethic and his ability to tailor his music playlist to which ever crowd he is playing to.
Video Bio of DJ AK ( ADAM )
DJ Matt lives and breaths music. He grew up in a traveling
family with a love for music. He has lived in Spain, Greece, Indonesia, and all over the U.S. In college, he was always the one responsible for playlists during parties or road trips with family and friends. After graduating from Cal Poly, he moved to Santa Barbara to be closer to family and to pursue a career in the entertainment industry. Matt loves personalizing each wedding for the bride and groom, down to the smallest detail. As a DJ and Emcee, Matt has no problem helping to coordinate the timeline. He takes pride in providing a professional, service-based approach to every thing he does, recognizing that a wedding isn't just a gig, rather it's one of the most important days of each bride and groom's life.
Video Bio of DJ MATT
DJ Eddie has been DJing over 15 years. He has always had a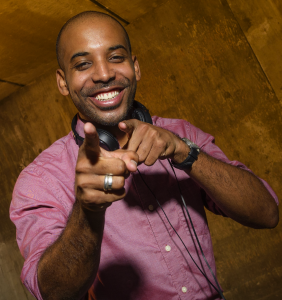 passion music and entertainment, and this passion further grew from experiences like seeing great musicians like Stevie Wonder in concert. Originally from Seattle Washington, after graduating college and then living in Brazil for 6 Months, he moved to Los Angeles to pursue his career in DJing and Entertainment. He loves all genres and styles of music, and is always in a constant pursuit trying to find the perfect song for every moment. In addition to weddings, He has DJed for cooperations like Tesla, Uber, [adult swim], MTV and Sephora. With his passion, DJ Eddie is guaranteed to not disappoint DJing for you at your Wedding or Event.
Video Bio of DJ EDDIE
Kristen Black owner of Stop and Stare Events, works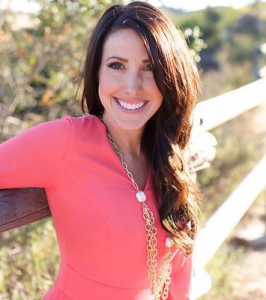 closely with DJ Sota Entertainment. She began her career in event planning over 10 years ago. She learned the ins-and-outs of both the creative and business aspects of events while working for ProSports and Entertainment, , and I.D.O Events. Kristen has first interned to learn the intricacies involved in planning and coordinating weddings before she founded Stop and Stare Events with DJ Sota Entertainment. Kristen brings a wealth of knowledge about the business and budget aspects of event coordination along with the beauty and fun of creative planning. Her attention to detail will keep your event running smoothly, meaning you and your guests will be able to relax and enjoy your beautiful day.
Video Bio of KRISTEN
Also for our more detailed blog and daily updates please click on our
DJ Sota Facebook