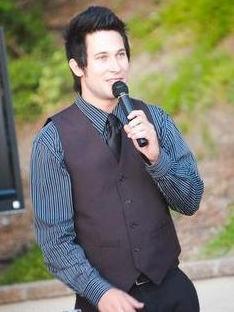 DJ Sota Entertainment is a professional Mobile DJ service that not only provides your DJ, MC, lighting, and all needed sound equipment, but also will help in the planning of your event. We have DJed at hundreds of locations/venues throughout Southern California.
DJ Sota Entertainment will work with you from beginning, as we plan the details of your event, through to the end as we DJ the actual day of your event. It is our goal to provide you high quality customer service and entertainment at an affordable price. Below is a little bit more about our background, philosophy, and goals for each event. We thank you for your time and consideration and hope to hear from you.
Background
DJ Sota Entertainment has been around since 2008 and has been involved in hundreds of events including over 400 weddings. Having years of experience in event planning and promotion, we specialize in weddings, school functions, corporate events, concerts, bars/clubs and private events and have learned how to successfully coordinate and run sound for a variety of events ranging from 25 to 1000 people. Over the years we've grown an extensive knowledge of music and mixing and our current music collection, which is always growing, ranges from the 1940′s to the current Top 40, with cultural music from around the world.
Philosophy
Each wedding or event is unique, and is a collection of people from a variety of age groups and cultural backgrounds, so we have learned to be flexible enough to meet the needs of any group. For DJ Sota Entertainment, each event is about the clients celebrating with their family and friends, NOT about the DJ/Emcee. We are not the style of DJ/MC that likes the sound of their own voice and plays their own personal favorite music selections, instead we custom tailor each event based on the request of our clients. we do our best to make sure the clients are happy and that their guest are having a GREAT time. We love seeing people celebrate to the music we spin.
Goal
We know the DJ/Emcee is an essential part of your special event so we make it our goal to ensure each wedding or event flows smoothly and successfully and that everyone is having a great time. Our style is always professional and friendly because we know how important it is that you feel comfortable and confident with the DJ/Emcee you choose. We guarantee you will not be disappointed with choosing DJ Sota Entertainment.
Our Team
DJ Sota aka Dakota J Sottosanto is the owner and founder of DJ Sota Entertainment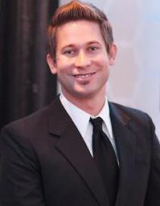 and has now been DJing for 11 years. While attending College at University of California Santa Cruz and working for the Santa Cruz Teen Center, he first began DJing on the Radio, for KZSC 88.1 FM and also regularly DJed Teen Events. After graduating college he began to work more as a mobile DJ and Event Planner. After gaining experience contracting for other DJ companies, DJ Sota began his own company in 2008, DJ Sota Entertainment. DJ Sota has now DJed hundreds of events including Proms, Sweet 16s, Bar Mitzvahs, Corporate Events, Concerts, Benefits, Clubs, lots of weddings and much more.
DJ Dave has been Djing for 9 years, and has a history in weddings and entertainment
since 1999. Dave, a musician, has played guitar and been the lead singer in several bands where he has played concerts, events, and many weddings. He first began his DJ career DJing clubs and parties, but after receiving numerous inquiries to DJ and MC weddings, with his wedding band experience this was a smooth and natural addition. DJ Dave has also studied audio engineering through the music industry program at James Madison University. This education has provided a solid foundation to build on. In 2009 he also worked as the assistant sound/lighting tech at Sutra Ultra lounge in Costa Mesa where he was able to expand his knowledge to include lighting and event planning. With his experience you are guaranteed to be in good hands, and DJ Dave will make sure your wedding or event is a huge success.
DJ Ryne has been DJing for over 5 years.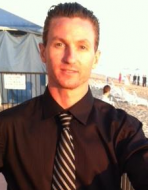 He has a love for music and has performed in bands throughout his life. This has given him a lot of experience entertaining in front of groups of people. He also studied sound engineering which has helped him understand audio equipment and how to solve any audio problems. As a DJ he has been involved in many parties, events, and weddings. His style is friendly and fun, and he always works to make sure his clients are enjoying the music. When it comes specifically to weddings he knows it is about more than just DJing, but also is about being a professional MC and helping to coordinate to make sure everything runs smoothly.
DJ Diego has been DJing for 12 years, working as both a mobile DJ and  a Club DJ.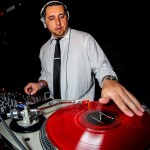 Diego is bilingual in English and Spanish and has experience DJing events from many ethnic and cultural backgrounds. What he loves most about DJing weddings or other special events is helping create memorable experiences while providing professional support so each client can enjoy a stress free experience and have a fun party. When someone books him for a job, he treats each job as if it were his own family caring about each client. He loves making people smile, bringing families together and ensuring everyone is having a fantastic time.
DJ Sal Garcia has been DJing for 10 years and has experience working in the
music and entertainment industry. Working as both a DJ and band manager he knows what it takes to make each event a success. He is bilingual in English and Spanish and plays keyboard/guitar in a Latin Rock Band. When it comes to DJing, DJ Sal is skilled in mixing, scratching and beat matching. He is very flexible with each client and custom tailors his music playlist based on each clients request. DJ Sal always works hard to make sure each event, whether it's a wedding, quinceanera, anniversary or any party, is a great time for every guest.
Kristen Black owner of Stop and Stare Events, works closely with DJ Sota Entertainment. She began her career in event planning over 10 years ago.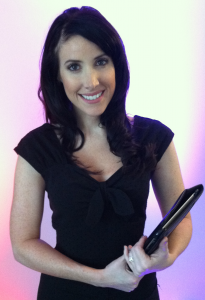 She learned the ins-and-outs of both the creative and business aspects of events while working for ProSports and Entertainment, who orchestrated large-scale events including the Long Beach Marathon and the Santa Barbara Concourse de Elegance, and I.D.O Events in Santa Barbara. Later in her career, Kristen started interning and learning the intricacies involved in planning and coordinating weddings. Kristen brings a wealth of knowledge about the business and budget aspects of event coordination along with the beauty and fun of creative planning. Her attention to detail will keep your event running smoothly, meaning you and your guests will be able to relax and enjoy your beautiful day. Contact Kristen: Stop and Stare Events
Also for our more detailed blog and daily updates please click on our
DJ Sota Facebook